BUTTERFIELD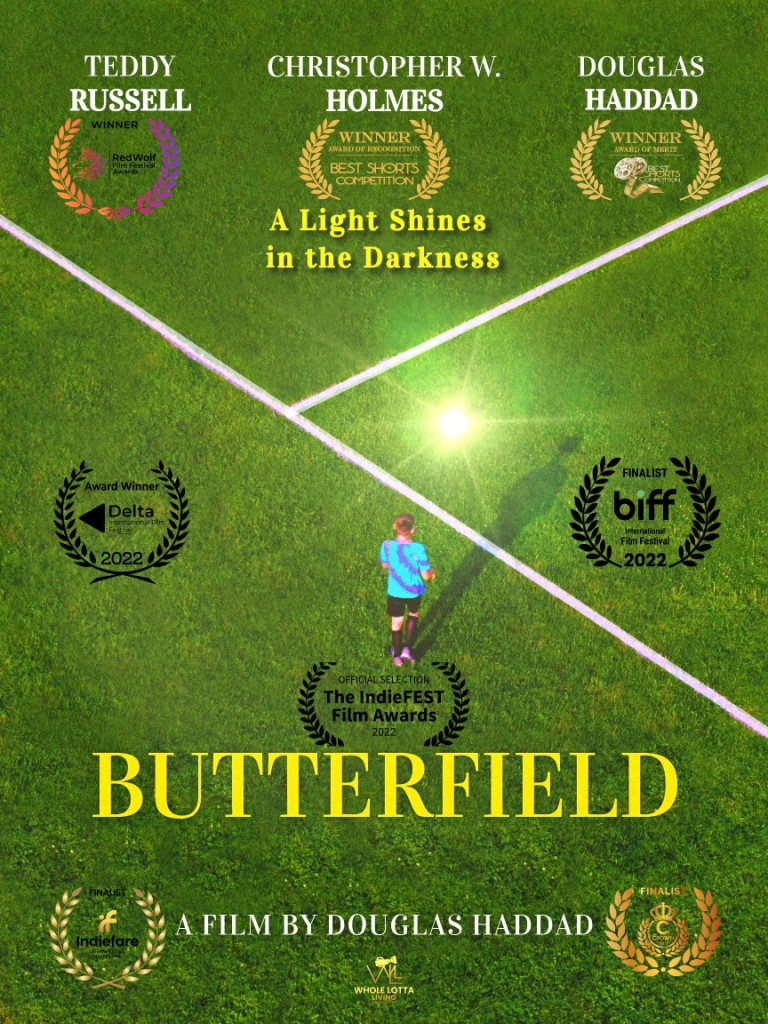 ABOUT WLL PRODUCTIONS
Whole Lotta Living Productions was founded in 2021 by Douglas Haddad & Laura Haddad.
The company's mission is to:
Create content that is both empowering and inspiring, offering viewers a transformative experience that runs deep at the core of the human experience.
Address issues in a manner that help transform the viewer's outlook on what is possible in this life.
BUTTERFIELD: Movie Summary
After the loss of his father, a middle school boy struggles to find hope and through an unexpected meeting with a man on a park bench, he discovers a newfound meaning in life.
For more details about this award-winning film, go to IMDb.