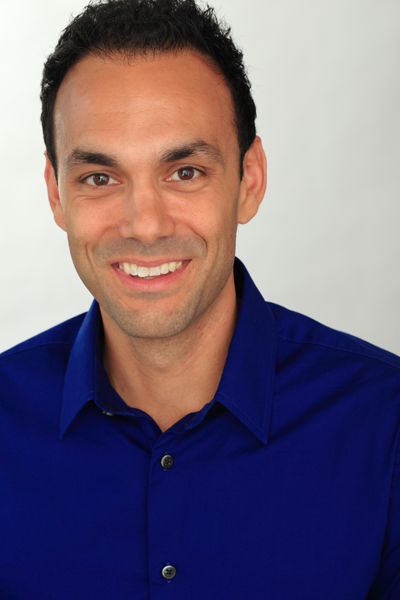 Douglas Haddad is an award-winning middle school teacher and best-selling author of The Ultimate Guide to Raising Teens and Tweens: Strategies for Unlocking Your Child's Full Potential. He is also the author of the STEM-based children's picture book Mya McLure, The Brave Science Girl: The Toad Cave. Haddad has taught over 2,000 students in his nearly 20 years as an educator, working with children from all different backgrounds and abilities. He has spoken with hundreds of parents and has worked with them to better understand and communicate with their children in a loving way.
Through his innovative teaching styles and educational games, music, and videos he has originally created for children, Douglas has helped different learners become motivated, set goals, self-manage, learn how to make good choices, become happy, healthy, self-reliant and stable-minded, and navigate through peer pressures to overcome the many challenges that they are faced with each day.
Douglas is also a blogger, contributing writer, and has been featured in many national print and online outlets. He has also co-authored an award-winning health and fitness book, Top Ten Tips for Tip Top Shape: Super Health Programs For All Professional Fields.
Douglas was recognized as the 2016-2017 Simsbury, Connecticut Teacher of the Year and has been named a Teacher-Ambassador for Public Education in the State of Connecticut for 2017. In addition to his work as a writer and educator, Douglas has worked as a coach, personal trainer, nutrition counselor, tai chi ch'uan and reiki master, one-on-one mentor, and tutor. He is certified by the National Academy of Sports Medicine as a Performance Enhancement Specialist for elite athletes. Douglas has been featured in NEA Today and the CEA Advisor for his unique contributions in curbing childhood obesity.
In addition to his work as an author, educator and wellness expert, Douglas Haddad is a modern-day Renaissance man who has also been on stage singing, playing piano, writing music, performing voiceovers for various companies and products, and acting in theatrical performances, film, television, and commercials over the years.
He has been featured on FOX, NBC, ABC, and ION television. Douglas graduated magna cum laude from Central Connecticut State University with a bachelor's degree in biology/secondary education and a master's degree in biology. He graduated summa cum laude from the University of Bridgeport with a second master's degree in human nutrition and is also a clinical nutritionist. He was inducted into The Honor Society of Phi Kappa Phi as a lifetime member.