Get your free 25-page WHOLE LOTTA LIVING guide for you and your family!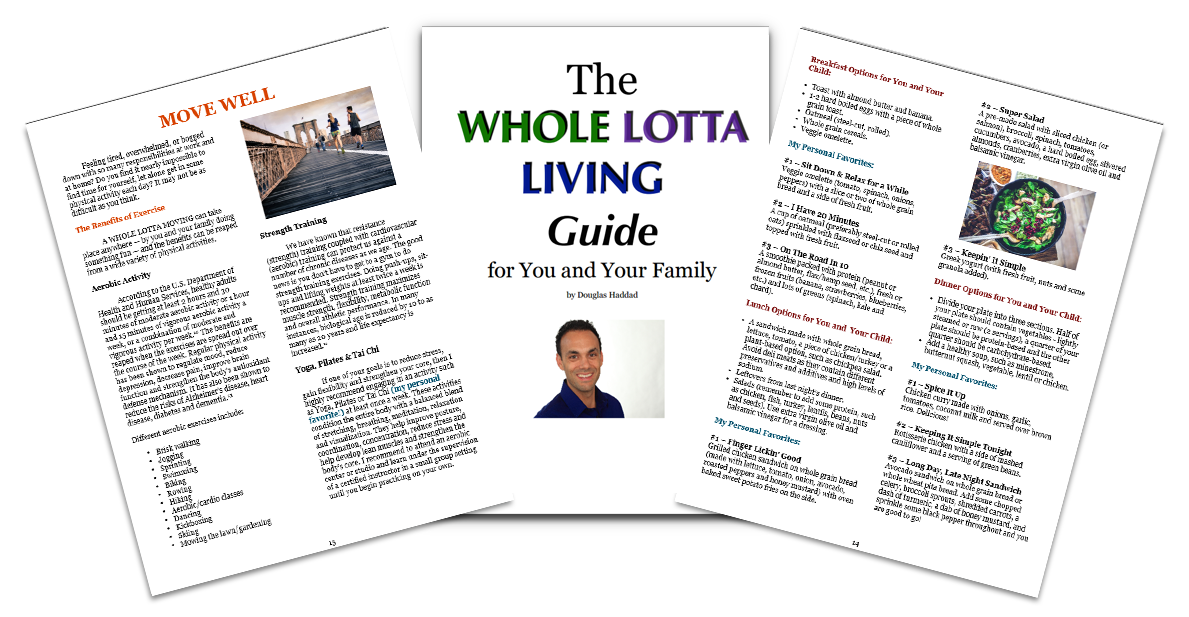 The Whole Lotta Living Guide for You and Your Family is a guide to provide you and your family a basis for healthy living. The intent of this guide is to focus on what is most important for you and your family's social, emotional, mental and physical well-being, all while creating a living space that is happy and healthy. I have spent years researching topics in health and wellness, all while personally experiencing health setbacks. In doing so, I've discovered five core components that contribute to a person's health and happiness, which also became the core of my daily living, and have put together this free guide to help you and your family experience a happy and healthy life.
Sign up for my newsletter below to receive your FREE Whole Lotta Living Guide for You and Your Family.
Your free Whole Lotta Living Guide includes:
Creating a healthy and happy home
The best options for breakfast, lunch and dinner for you and your family
Family fun activities and ways to get more active
The secrets to getting a good night's sleep
Ways to eliminate stress and increase your daily happiness
And much more!
As you read through the Whole Lotta Living Guide, you will be able to immediately apply useful tips and strategies to help get you and your family on the road to achieving overall wellness. This guide will also serve as a checkpoint to see which areas you and your family are and aren't getting a WHOLE LOTTA LIVING in.

To You and Your Family's Whole Lotta Living and beyond!