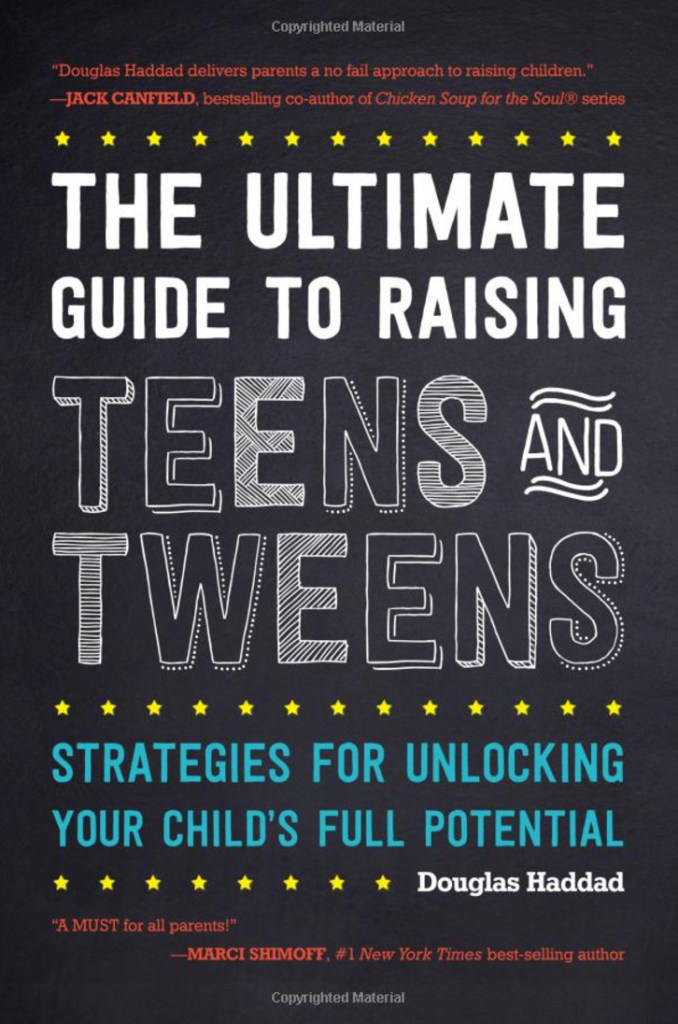 The Ultimate Guide to Raising Teens and Tweens
Raising teens and tweens to become healthy, loving, and independent individuals is a process filled with pitfalls and challenges — from bullying, drugs, sex, and peer pressures — to unrelenting societal demands, endless technology challenges, and negative parental or school influences.
Award-winning educator Douglas Haddad, who has helped thousands of middle school students transition from being kids to young adults, presents a forceful, insightful, and inspiring guide for parents, educators, and caretakers to use to help raise the newest generation in his latest best-selling book, The Ultimate Guide to Raising Teens and Tweens: Strategies for Unlocking Your Child's Full Potential.
Are you concerned or frustrated with the choices your child makes when it comes to their peer groups, study habits, and use of social media?
Do you feel your child is pushing you away and your connection is weakening?
Are you unsure of the next steps you should take to help your child succeed?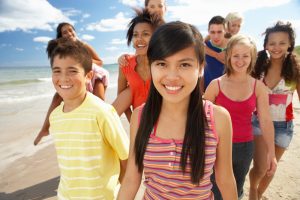 A whole new set of parenting concerns arise during tween and teenhood that can be overwhelming for any parent. The Ultimate Guide to Raising Teens and Tweens offers a step-by-step plan for raising your adolescent through this tumultuous time. Douglas Haddad provides specific, proven tools for you to help your child become a problem solver and grow to be smart, successful, and self-disciplined
In The Ultimate Guide to Raising Teens and Tweens, you will:
Discover the secrets of effective communication with your child
Learn the techniques to stop behavior problems right in their tracks when they happen
Know the strategies to best motivate your child and unlock their potential
Find out how to set appropriate limits and hold your child accountable for their actions
Understand today's "child-limiting challenges" and the solutions for handling them with your child
Every parent wants the best for their child, and these years can be fraught with challenges: bullying, violence, gambling, sex, smoking, alcohol, substance use, eating disorders, depression, suicide, unhealthy eating, lack of physical activity, etc. Making sense of these challenges, this book offers exercises for incorporating the ten child unlimited tools into your parenting style and anecdotes to illustrate strategies and techniques. Supported by current research, the tools found in these pages will serve as a guide for any family with tweens or teens.
A portion of the proceeds from this book will go to Educated Canines Assisting with Disabilities, a nonprofit organization that provides service dogs to individuals with disabilities.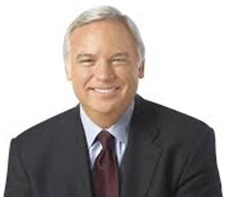 "Douglas Haddad delivers parents a no fail approach to raising children. If you could read only one book to help children become successful and reach their unlimited potential, The Ultimate Guide to Raising Teens and Tweens has everything you need and is the one to get!"
–Jack Canfield, multiple #1 New York Times and USA Today bestselling co-author of Chicken Soup for the Soul ® series, success coach, and human potential thought leader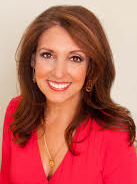 "Doug's tools for the 3 S's are an absolute MUST for all parents out there! There are so many issues that children are dealing with nowadays and Doug truly gets it! His advice will help you gain the confidence you need to make the right choices and effectively handle any problems to truly help your child succeed at all levels!"
–Marci Shimoff, #1 New York Times bestselling author of Happy for No Reason, Love for No Reason, Chicken Soup for the Woman's Soul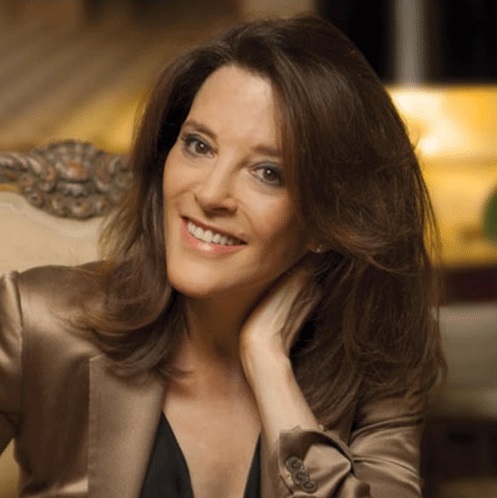 "Kudos to Douglas Haddad for helpful, meaningful tools for bettering our parenting skills. Nothing is a more important service today to both our children and to us. There are treasures here for every parent seeking a better relationship with their tween or teen."
–Marianne Williamson, multiple #1 New York Times bestselling author, spiritual teacher, and lecturer